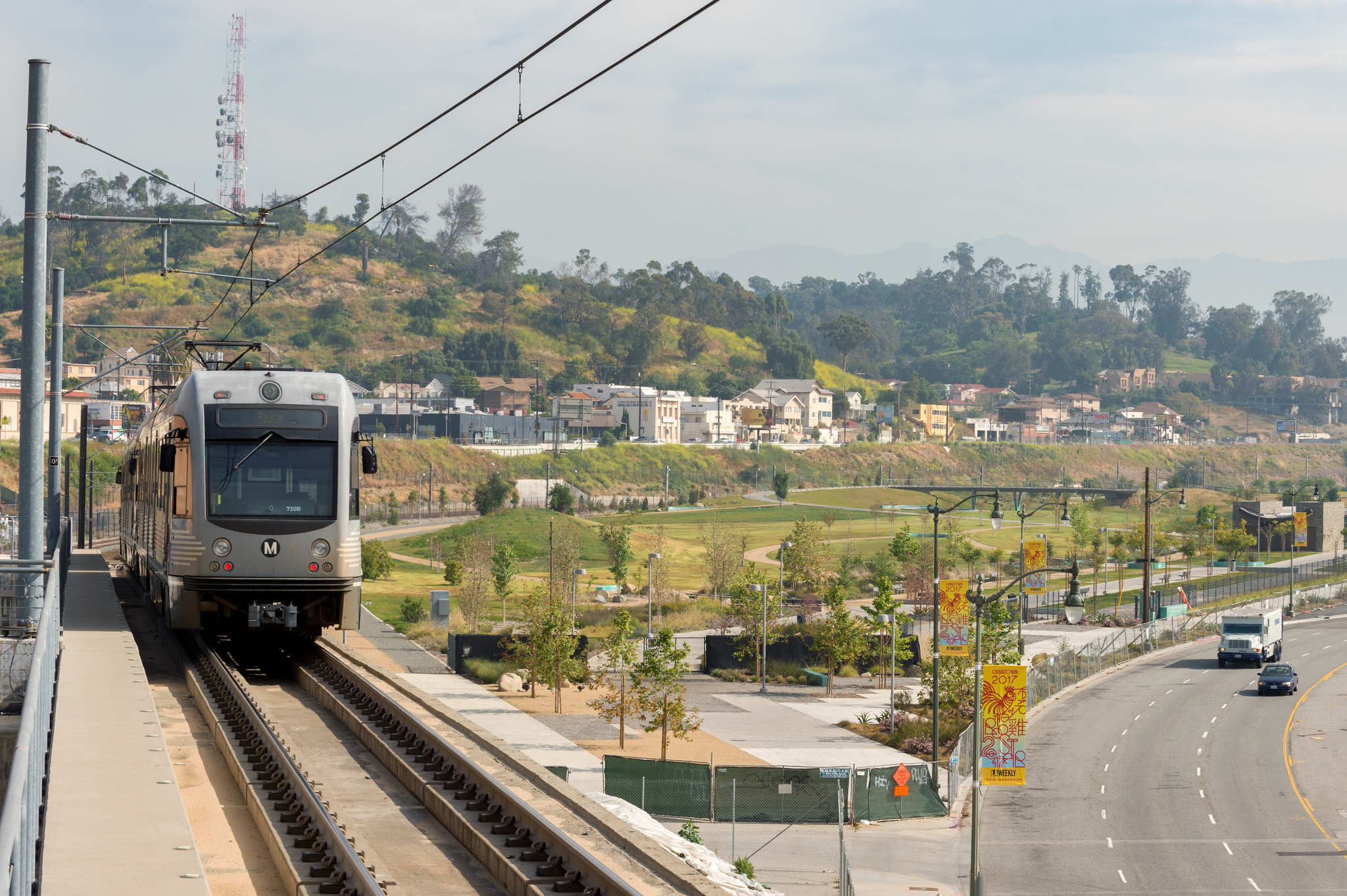 The polls are open and—if you haven't already dropped your ballot in the mail, you lucky Californian, you—it's time to vote. California's polls stay open from 7am to 8pm, and if you don't have enough time outside of work to vote, your company legally has to allow up to two hours of paid time off to go vote. So get out there, Angelenos: We've rounded up a few transit methods to reach your polling place for free (and remember to take advantage of some food and drink specials today, too).
Here's where to find your polling place.
Metro:
Metro is offering free rides all day on Election Day. You can simply board any bus or train, no TAP card required. The offer also extends to a few other bus lines: LADOT, Long Beach Transit, Baldwin Park Transit, Pasadena Transit, Santa Clarita Transit and Access Services.
Metro Bike Share:
In addition to its bus and rail network, Metro is opening up its bike share service for free. Use the promo code 1162018 at a kiosk you'll receive a single 30-minute ride for free. Unlike L.A.'s increasingly popular scooter services, you'll need to return your bike at a kiosk.
Lime:
The scooter-share company is offering free rides to and from polling places on its bikes, e-bikes and e-scooters. Rides are limited to 30 minutes; just make sure to use the promo code LIME2VOTE18.
Uber:
Uber will offer $10 off a single ride. Use the promo code VOTE2018, and then simply input your home address into Uber's handy polling place locator to hail a ride to your proper polling place.
Lyft:
Lyft is offering 50 percent off a ride to your polling place, up to a maximum of $5 off. You'll need to locate your promo code by entering your zip code into this Buzzfeed partner site (most likely VOTECA2 or VOTECA3).
Source: Lifestyle