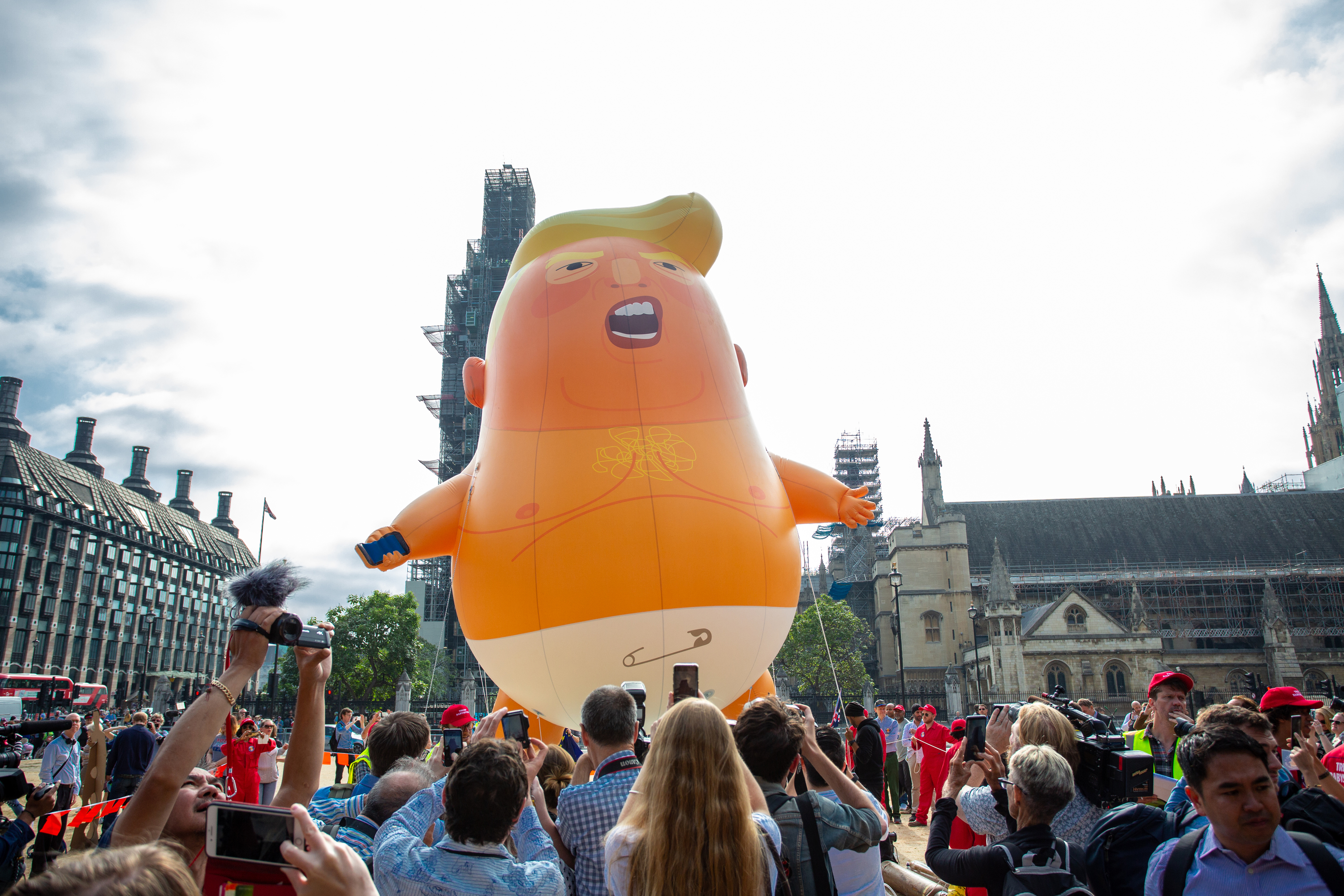 Things spotted flying above the 110 freeway this week: helicopters, a low C-17 flyover for the Dodgers game and, come Friday morning, a rotund balloon that looks like President Donald Trump wearing a diaper.
The "Baby Trump" balloon will sail over the 110 and 10 freeway interchange on Friday, October 19 at 8am. You'll spot it near the L.A. Convention Center, with inflation set to begin at 6am. The arrival of the balloon—which features an orange-skinned Trump wearing nothing but a diaper and clutching a phone—coincides with the kickoff of Politicon, a two-day bipartisan expo being held at the convention center this weekend.
The baby blimp has been busy since it first flew over London this summer, with an appearance in Chicago just last weekend for a Women's March demonstration.
Oh, and just a word to texting-and-driving–loving Angelenos: Please consider everyone's safety when you think about whipping out your phone to snap a photo in bumper-to-bumper traffic on the freeway.
Source: Lifestyle